Smarter Loyalty Consulting
LoyaltyLevers is the culmination of my 25+ years in data driven loyalty marketing, springing from experiences managing loyalty programs and as CEO of a Loyalty Agency serving some of the best brands in the world. Through all of it, I've discovered loyalty insights revolving around three core dimensions which I've come to call LoyaltyLevers. It's all about driving behavior, building the loyalty sentiment, and activating customer engagement.
As a framework, LoyaltyLevers provides a proven methodology to support powerful transformation that drives loyalty program performance. As a loyalty consulting group, we provide the vision, insights and hard work to make it happen through C Level engagement, deep analytics and a design thinking oriented approach.

Find out more about how to get started: Discovery Package Special Offer
Powerful Loyalty Benefits
The LoyaltyLevers framework optimizes Loyalty Program value propositions, which is a complicated and delicate balance. There are proven psychological motivators behind the tangible rewards and emotional benefits that drive loyalty program performance, falling into three categories.
Behavior Drivers

:

Rewards and incentives that act to lift member spend to the next level and lock them in. Through granular analysis, we determine the key behavioral goals at a segment level and structure the program accordingly selecting from a range of proven point and non-point oriented strategies.
Sentiment Builders: Forge an emotional bond that will insulate against the competition. Develop creative benefits that build emotional bonds by appealing to the member's desire for choice, control, status, purpose or many others.
Engagement Activators: Involve members in a compelling and relevant manner. Advancements in AI and Martech make this increasingly possible, and in fact essential as the customer experience converges with Loyalty at the center.
Using this framework, benefits are measured and optimized on an ongoing basis, calibrating each of the Levers as needed. Learn more about Loyalty Benefits here.
Innovative Loyalty Design
The overarching LoyaltyLevers design methodology supports innovative transformation that improves loyalty program performance. Using a specifically adapted Design Thinking approach, the process begins with data and insight, distilling the information down to one or more key problem statements. This kicks off the ideation, prototyping and research cycle to arrive at comprehensive loyalty program solutions that work. Once these receive the green light, then delivery begins. We manage the Design Process and provide the needed resources for end to end support.
The LoyaltyLevers Balanced Scorecard overcomes the deficiencies of relying on any single measure to gauge program performance. Each of the Levers is represented by a key metric, and together they provide a holistic view of program performance. After all, behavior without sentiment is merely habit, while sentiment without action is nothing more than goodwill. And without engagement, loyalty programs deliver little incremental impact.
The LoyaltyLevers Balanced Scorecard puts results in context by focusing on changes over time, with Loyalty KPI's that answer key business questions.
Is the program creating the impact, or is some other factor?


Levels of member engagement across a wide range of measures and over time provide insight here.

Are you driving incremental activity, or rewarding existing behavior?


Gauge by tracking profit margin across different promotional/benefit scenarios and over time.

Are you building equity in positive loyalty sentiment, or buying share?
Tracking surveys measure emotional loyalty via membership affinity and program appeal ratings.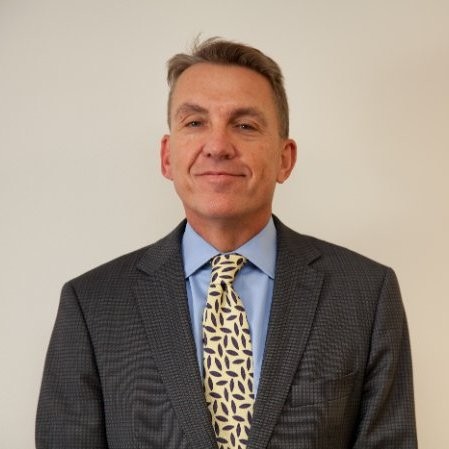 Phil Hussey
Principal Consultant
Phil's experience as a customer loyalty consultant and program operator spans myriad verticals for brands including Marriott, Disney, Hyatt, Continental Airlines, DIRECTV, JCPenney, IKEA, Jeep, Sanofi and many more. Phil works with both brands and loyalty marketing companies supporting loyalty program transformation -- creating compelling & integrated propositions that drive acquisition, engagement, brand affinity and incremental share of wallet. Implementation related services include technology evaluation, change management, ongoing measurement and other support necessary for true success.
Helpful Content for Loyalty Marketers
Let's Build Something
Together.