Loyalty Program Benefits: Engagement Activators
Engagement drives interaction with both of the other Levers, serving as a flywheel to improve impact even more. Simply creating a list of loyalty benefits is not enough. Integration with the total brand experience in an engaging way activates the program. Mobile devices now provide a key enabler, with all of the on-the-go capabilities it offers to blend at home and in person experiences. Among these, location intelligence is one of the top opportunities for loyalty programs, in terms of relevant messaging and also measurement of impact.
The Engagement Activators
Lifestage & Lifecycle
Journey Stage
Relevance
Timeliness
Preferred Channel
Location Intelligence
Communities
Forums and Reviews
Case Study: Sephora Beauty Insider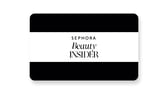 Sephora Beauty Insider provides an amazing tour de force of engagement tactics. From a robust community to local events, exclusive samples, Beauty Advisor recommendations and personalized offers, there is always something happening for members. Of course, Sephora has all of the opportunity that a high involvement category that affords, however any program can have an impact with well executed tactics across any of these areas.
Community
The Beauty Insider community has nearly 5 million members enrolled, and over 2 ½ million conversations.
An example of a recent popular group is Skincare Aware, which has 468K members. Features like the weekly mask challenge are powered by the members themselves, with each profile indicating program status as well as status within the community from rookie to ambassador. While all communities are driven by a relatively few contributors, Communities provide an important source of information about new products, usage and the like – all while deepening engagement with the brand.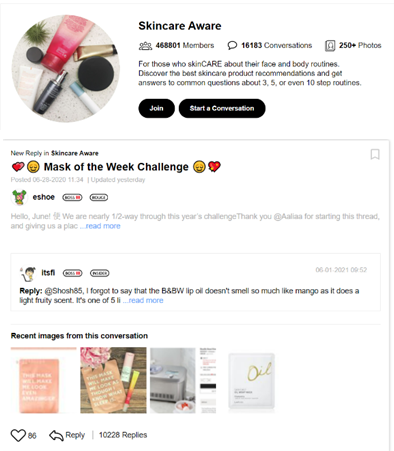 Status
Sephora has invested significantly within the mobile space, making the app an indispensable part of the experience. A unique innovation is "Store Mode", which transforms the app into a retail shopping assistant.
Further, Sephora uses push messaging extensively to promote local events and drive foot traffic into the stores for offers and experiences. By making push marketing valuable, they are gaining increased tracking permission which generates invaluable data about member shopping patterns with Sephora and beyond. And it works, the average reaction rate for push notifications is 7.8% according to recent industry stats, resulting in a 278% increase in app launches for users with notifications enabled.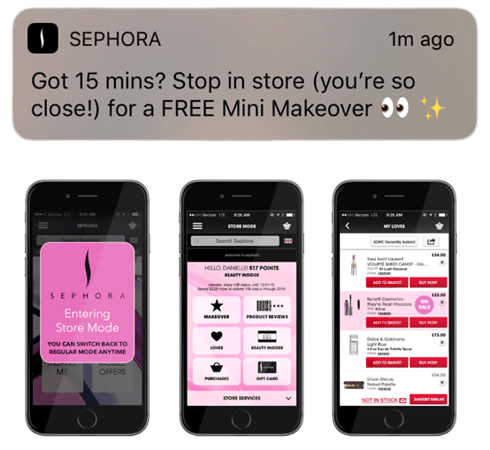 Let's Build Something
Together.