Subscription Based Loyalty Programs: Wine Clubs

Phil Hussey
Subscription Based Loyalty Programs are becoming increasingly prevalent and an interwoven piece of the subscription product value proposition. An informative example of Subscription Loyalty Programs can be found in the wine industry, where there are many new entrants building on the traditional wine of the month club concept. This article profiles two of the most successful programs, Naked Wines and Firstleaf, in order to identify Subscription Loyalty best practices that any business owner can apply.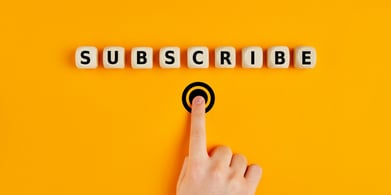 Overview

The Firstleaf perspective is that "the average wine purchase is shaped more by the store shelf than by the universe of wine that's available and by people's individual tastes". Firstleaf strives to flip the table and change the orientation to consumer first – starting with "a deep passion for understanding what individual members like, and why". To this end, Firstleaf uses surveys and wine ratings with Artificial Intelligence to personalize wine selections for members who appreciate value and convenience with curated bundles.

Naked Wines set out to democratize the wine market by removing everything standing between the wine maker and the customer. The company works with a group of independent winemakers, who pitch new ideas for wines. If Naked Wines likes the idea, they pay the winemaker a free, front them the money to buy (or grow) grapes, and also provide access to winemaking and bottling facilities. Once the wine is ready, Naked Wines takes care of the marketing and distribution of the wines. The result is high quality, proprietary wines that are priced far lower than the premier labels.
Subscription Based Loyalty Program: Behavior Drivers
Firstleaf offers their curated selections of 6 bottles at $89 per month. The platform uses artificial intelligence and promises 98% accuracy after rating just three wines. First Leaf claims they offer more local and global award-winning wines than any other club. Wines are offered at up to 60% off retail, with free shipping included. The offering is simple and streamlined, members can set order frequency and quantity to their specification and cancel at any time.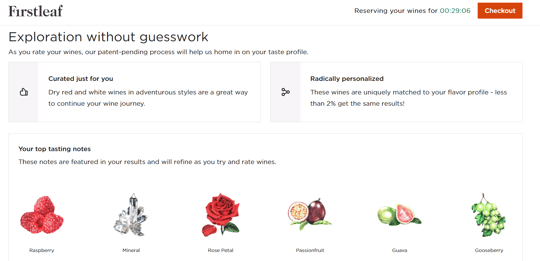 Naked Wines subscribers are referred to as "Angels", due to the $40 monthly commitment they make to support the Independent Wine ecosystem. The $40 fee goes into their account to be used on a wine purchase, though the average purchase is well over $100 (free shipping on orders of $200+). Members can choose from a range of themed wine bundles or order their own selections, though that requires a bit more effort on the user's part.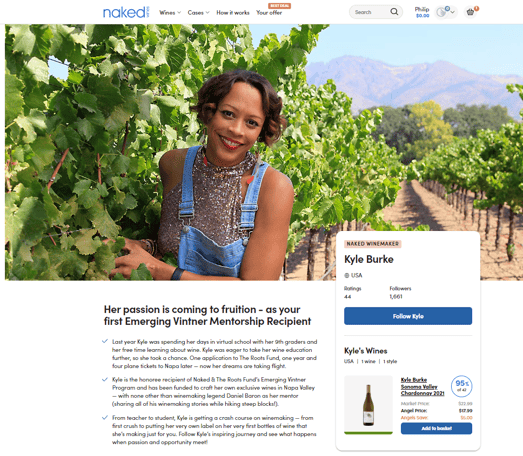 Comparing the program designs head-to-head, Firstleaf's is a bit better in terms of Behavior Drivers because it makes it easy for the consumer to keep buying, with no action required. Naked Wines requires more engagement from the member, and may experience greater inactivation rates as a result. Their $40 per month commitment to being an "Angel" is a novel approach that supports the winemakers and elevates the member's participation beyond the transactional nearly to the level of a patron. Still, the program might benefit by adding more tiers and discounts based on aggregate purchasing activity to further help drive purchase behaviors. Learn more about Behavior Drivers
Subscription Based Loyalty Program:
Sentiment Builders
Firstleaf offers free wine consultations, but otherwise there are few other features to build an emotional connection with the membership. As an efficient and easy to use service, the strategy appears to be building loyalty via a positive product experience.
Naked Wines does a lot to build loyalty sentiment among their members. They feature a robust community that connects the 120 independent winemakers with members for ratings, reviews and dialogue. The independent nature also serves to enlist members in a common cause towards quality wine with no middleman costs and creates a real connection between the brand, it's Angels, and the independent wine makers. Learn more about Sentiment Builders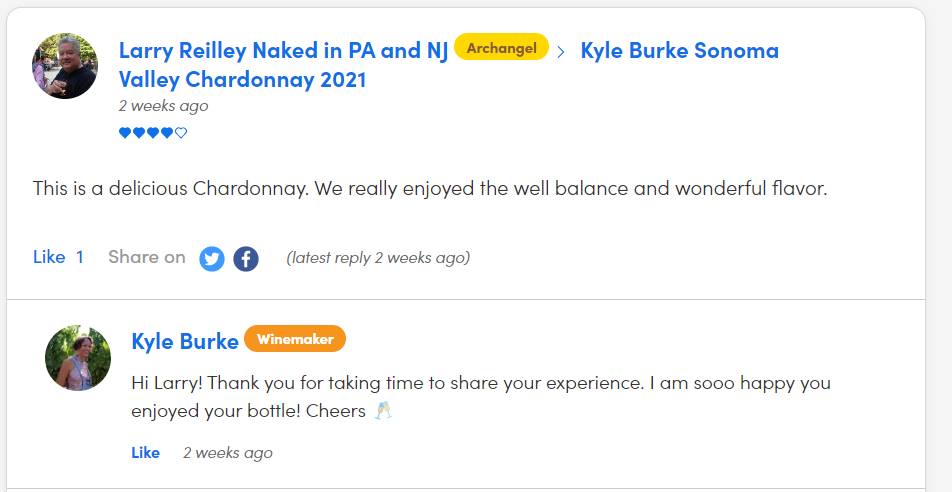 Subscription Based Loyalty Program:
Engagement Activators
For Firstleaf, member engagement is limited to traditional communications and ratings/reviews. Naked Wines turbocharges engagement with gamification, encouraging Angels to qualify as "ArchAngels" and get involved in testing wines, orienting new members and interfacing with the wine makers. The depth of user generated content is strong and the value is high, making it a resource members will come back to again and again. Learn more about engagement activators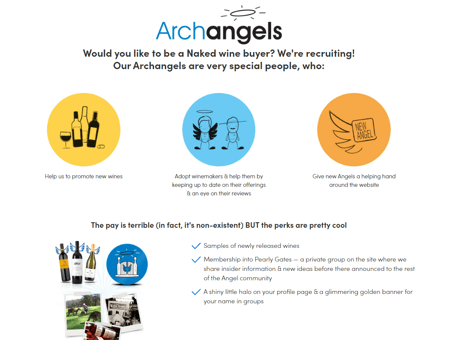 LoyaltyLevers Take
From a loyalty program design perspective, Naked Wines edges out Firstleaf due to the unique nature of the community they are building the inherent loyalty sentiment that it creates. For minimalists who prefer great wines at bargain prices, Firstleaf is a good option, though Firstleaf needs to do more to build true loyalty amongst their subscribers to create more psychological barriers to exit when the next new concept or offer comes along. For it's part, Naked Wines would do well to make their product easier to use, and focus a bit more sharply on the automated subscription part of the equation to drive a higher monthly average purchase.

As marketers pursue their own subscription opportunities, and consider how loyalty tactics might play in, here are a few ideas to consider:
Balance Simplicity with Engagement:

While offering a super-smart subscription program can be a great utility for the consumer, find ways to connect with the underlying passion and lifestyle of your consumer. The direct connection between members and winemakers, creates authentic dialogue and the kind of stickiness that lasts. Introducing gamification around the ArchAngels and Angels creates an additional level of engagement with user generated content.

Create Different Subscription Packages/Tiers:

As a brilliant marketing professor once stated, never limit the customers' ability to spend money. Both programs would benefit from offering additional tiers with extra savings commensurate with the higher spend commitment. Personalized offers can also be used to boost purchases (ie offer a case of wine purchased repeatedly at an enhanced value).



Limit Perceived Risk of the Subscription:

Both programs have done a good job of allowing cancellation or rescheduling of deliveries at any time. Naked Wines goes a step further, and offers to refund any unused portion of the $40 fee, and also to refund the price of any wine that the member is not completely satisfied with. Both offer a strong inducement of about 50% off on the initial order in an attempt to seal the deal.
Subscription Based Loyalty Programs can be a great way to build Customer Lifetime Value by increasing both revenue and retention. Please see additional information on our unique loyalty design process, and don't hesitate to contact us to discuss how we might collaborate with your product team to create a winning value proposition.
Related Posts
The online travel agent (OTA) space is highly competitive, and undergoing consolidation down to two key players:...

Phil Hussey
Sep 2, 2021 4:17:11 PM