5 Ways to Get Your Loyalty Program Design Revamp Moving

Phil Hussey
Over the last few years, I've seen client interest grow dramatically in revamping their customer loyalty program design. The focus has increased as these programs have become a central marketing strategy, and the competitive intensity is fierce. But change is never easy -- it takes a motivated executive sponsor and the right window of opportunity to get the project moving. This article lays out some catalysts to get your customer loyalty initiatives moving, and tips on how to design a customer loyalty program for maximum impact.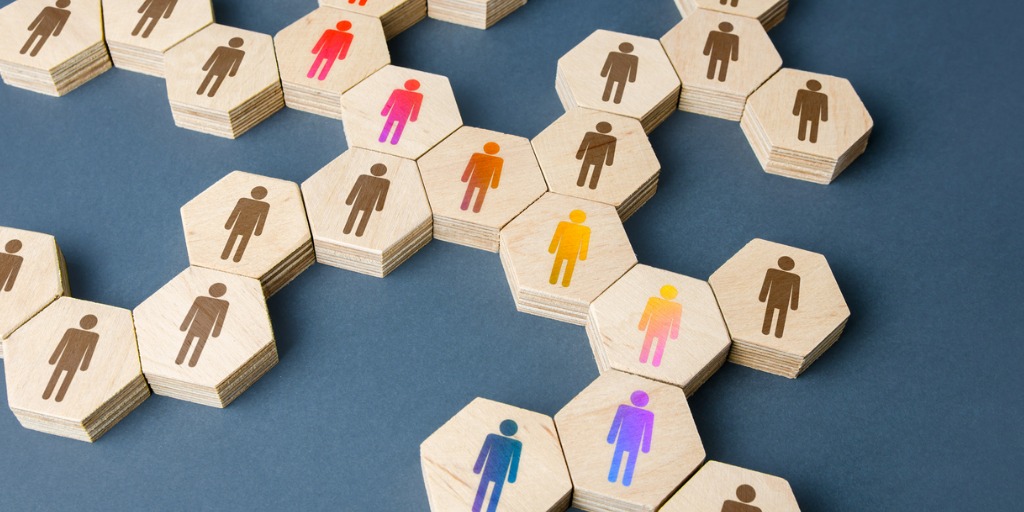 How to get your customer loyalty initiatives off the ground
Getting the necessary support and alignment for any initiative within a company is a combination of art and science. Put another way, while your business case is necessary, that alone likely won't be sufficient – you'll need to answer the question of "why now?" which can be a bit more emotional or intangible. As you look to kickstart your customer loyalty initiatives, here are a few proven ways to get it the support it deserves.
1. Take advantage of overall systems upgrade to related systems such as POS or CRM.
These kinds of changes often enable significant upgrades to the loyalty program as well, and it helps when IT is already focused on these customer facing systems. Requirements can be developed and considered in an integrated way, resulting in a much better member experience.

The 7-Eleven Wallet and 7REWARDS is a great example of this type of program upgrade, which all tied back to a digital transformation initiative around mobile check-out. 7REWARDS provided the value proposition for customer to sign up for an app offering mobile checkout, where customers scan the products they want to buy, pay through the app and then scan a QR code at the confirmation station as they walk out. The experience reduces or eliminated customer wait time and reduces staffing needs as well. Members who prefer to pay with cash can even get the balance converted to digital currency in-store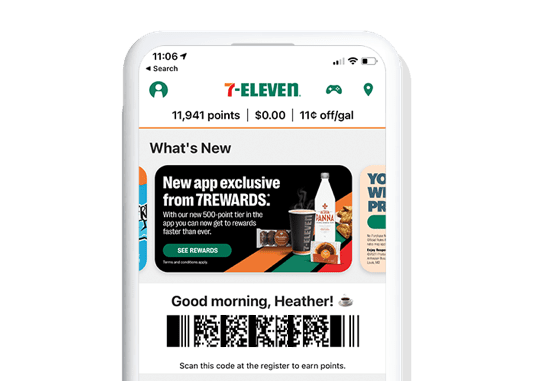 7REWARDS added points for every purchase, bonus points targeted to increase purchases for each member, and point streaks to reward the kind of repeat purchases that are so critical in this category. Targeted bonus point offers change frequently, shifting from taquitos, bottled drinks, chips, nachos, beef jerky, big gulps, energy drinks, juice, gum and mints, over the counter medicine, bakery items, and coffee.Members also receive discounts for fuel purchases, as well as a slick integration with the contactless payment capability at the pump.
What started out as a punch card program has grown to support 55 million members, and 7REWARDS has become a centerpiece of 7-Eleven experience.
2. Combat increasing competition
Strong moves from the competition usually get attention within the C-Suite and can be a big boost for your customer loyalty initiatives. Nowhere has the competitive activity been greater over the last 5 years than the restaurant category, fueled by the need to integrate delivery and battle for market share during the Covid 19 pandemic. As a result, chains like McDonalds and Chipotle launched new programs -- see my recap of the McDonald's loyalty program here for more information.
This activity caused quite a stir among brands with existing programs, spurring their managers to take a critical look at their own program. A prime example is Subway, a massive player in the space with more than 20,000 locations in the US. They had dabbled in the loyalty space but had never been able to sell in the idea of a full-fledged program to the independent purchase cooperative decision makers.Their previous effort had only been available in 1/3 of their locations, and the inconsistent execution hurt the customer experience.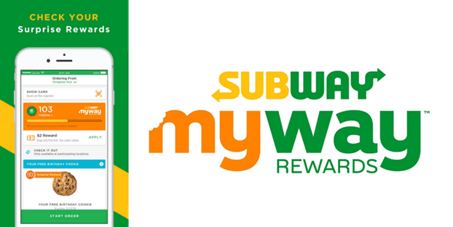 The intense competitive pressure changed the game, and paved the way for the launch of MyWay which is now available in 100% of the US stores=-- a win of epic proportions. The reward value for base points is a middling 4% of spend, however the prog ram's real value is with the exclusive member offers and surprise/delight offerings. The ability to use the program target their frequent promotions, and even more importantly measure the results, has been a huge plus for Subway.


3. Upgrade ability to target incentives to specific behavior



Brands give away millions (or even billions) of discounts every year, and they strive to make every dollar work harder. While discounts have been scaled back dramatically as inflation has raged over the last 12 months, many retailers are once again getting inventory up to par and are reconsidering their promotional strategies. This is the perfect window to put a new and improved loyalty program forward, due to the ability to target and personalize discount and calculate the true impact by enabling A/B testing and other measurement strategies. In other words, eliminating mass discounts in favor of loyalty offer personalization at scale. This kind of customization at scale has been in place for some time to power the personalization of offers for grocery/drug chains like CVS and Albertson's, but the application to loyalty offers is a somewhat newer development.
When Starbucks Rewards first launched in 2008, it offered a simple digital punch card program paired with a pre-loaded debit card. In 2019, they took the plunge and moved to a points-based scheme, and subsequently expanded the program to integrate all types of payments. Using Machine Learning, Starbucks personalizes over 20 million offers weekly, delivering 3X the return of non-personalized offers. The algorithms assemble dynamic actions and dynamic rewards nudging members towards the most relevant categories, sub-categories or products. All while varying dayparts and locations with different levels and type of rewards.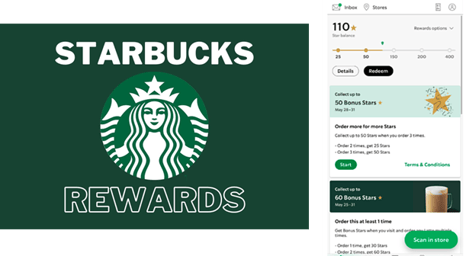 Starbucks Rewards has grown to over 26 million members, and accounts for over half of the system revenue. Please see our page on Behavior Drivers for more information on how to optimize your loyalty program design.
4. Moving beyond the transactional to build emotional loyalty



The traditional Customer Rewards Program offers points that can be redeemed for free product, and that's about it. Historically, brand managers have scoffed at loyalty programs as just another discount, to be avoided if possible. But with modern programs that take a balanced approach to rational rewards and recognition/experiences, a loyalty program can both support the brand and drive repeat business. So if your stuck with a program that offers minimal soft rewards (what we call Sentiment Builders), now is the time to take it to the next level – enlist your CMO for a winning team effort on this one!

If you are searching for a great example of this kind of Sentiment Builder, look no further than Nordstrom's relaunch of Nordy Club in 2018, a concerted effort to "go beyond the model of points… offering customers personalized and enhanced service and experiences including exclusive access to product and events" (see release here). The Nordy Club features four distinct levels of membership, culminating with the Icon tier qualification at $15K+ spend per year. These highly valued members receive stand-out benefits including priority access to style events, access to invite-only events, Nordstrom to You (in-home stylist), unlimited free alterations and even a free dining or spa experience for the member and three guests.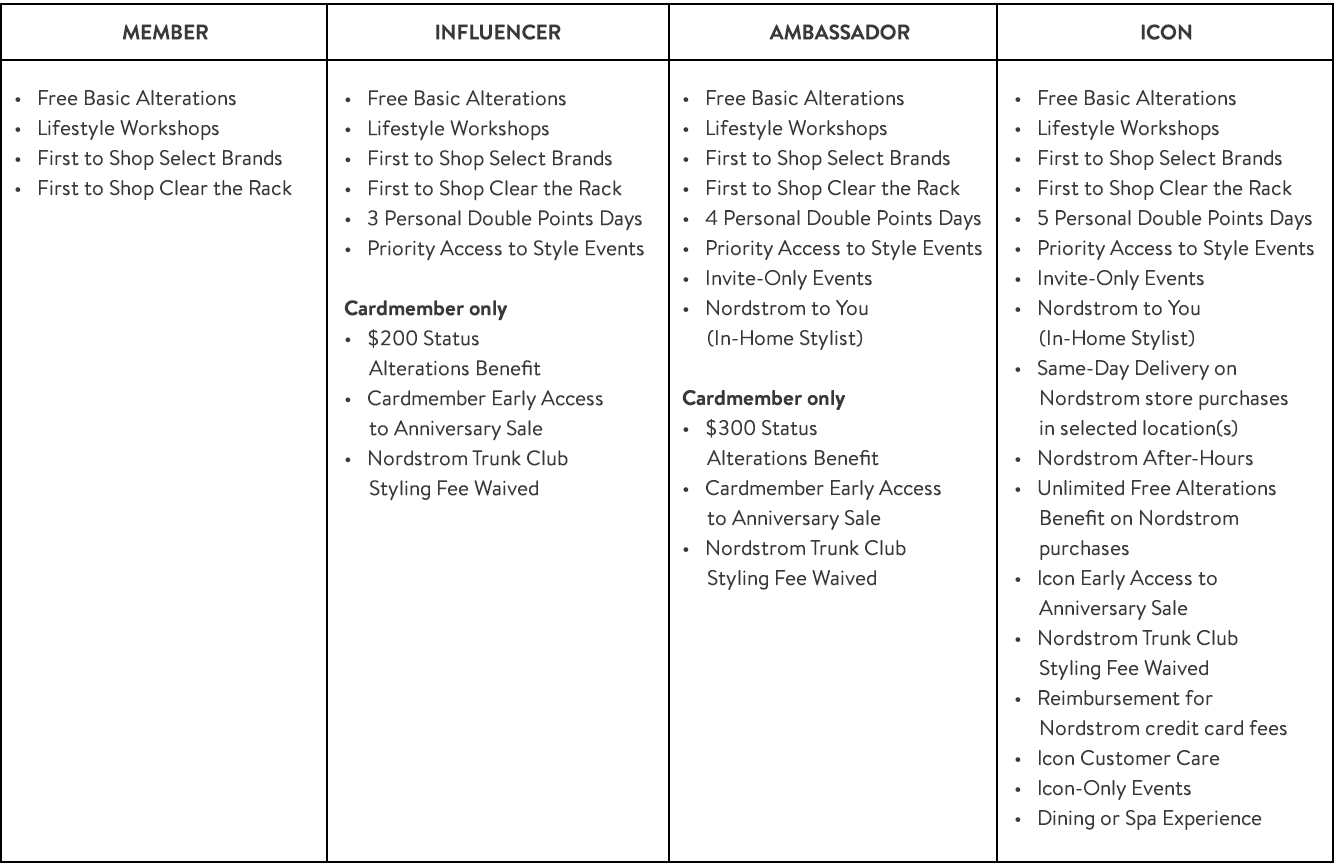 Results are impressive -- Nordy Club currently has 13 million+ members who spend four times more and make three times more visits than non-members.
---
5. Increase Engagement with Gamification Benefits
Gamification is all the rage among loyalty program operators due to the ability to drive engagement and provide the kind of proactive nudges that propel customer journeys and purchases. The challenge here is one of positioning, because most executives aren't really sure what it means and if we're honest it sounds a bit too er... playful. While you can highlight the litany of statistics that show gamification increases ROI, great examples are what bring it to life. And it's important to note, gamification does not always mean leaderboards or spinning the prize wheel!
At it's best, gamification pulls customers along with a sequential set of actions, which together provide a customized experience that keeps them looking for what's next. United Airlines has deployed a highly successful gamification strategy with their MilePlay program, which targets members with highly specific incentives in a game play fashion. This allows United to be creative and motivate customers to fly to new places, try new products and take other actions they might not have otherwise.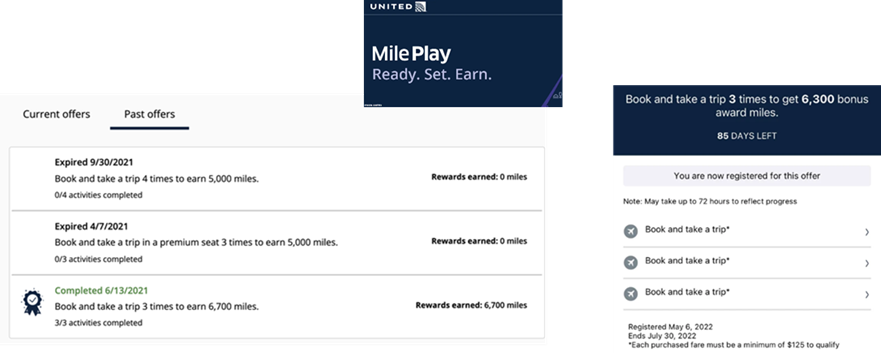 According to industry sources, United now targets some nine million members of the MileagePlus program with unique conditions and payouts through MilePlay. And it works. United executives cited a $60 million top line benefit from the program in its first year, revenue induced directly through the actions the carrier targeted passengers with.
LoyaltyLevers Take
From 7-Eleven to United Airlines, these represent powerful examples of the different ways to capture the imagination of your organization to move ahead and take the next step with Loyalty. Of course, you'll need to have an inspired loyalty design strategy of your own, a solid execution plan, supporting business case and measurement plan. Then, tapping into one of these five catalysts may be just the thing to get you over the hump.
Related Posts
Ask your loyalty program owner to report out on their program results, and you might hear answers like "It's hard...

Phil Hussey
Jun 22, 2021 4:54:12 PM